Adirondack Properties for Sale
Saranac Lake Real Estate - Lake Placid Real Estate
Loon Lake Real Estate - Lake Clear Real Estate - Rainbow Lake Real Estate

WATERFRONT FAMILY COMPOUND
900 FEET OF PRIVATE WATERFRONT
4 BUILDINGS - ADIRONDACK DECOR
ALL ON ~9 ACRES - Offered @ $499,000
click here
for more information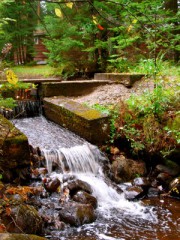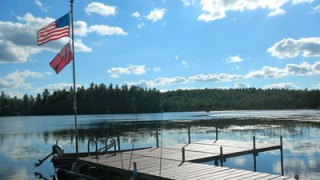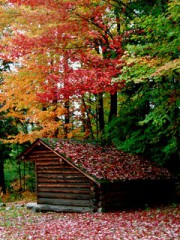 click here to view listing
Centrally Located
3 bedrooms 2 baths


click here to view listing
2 Acres
w/Rustic Hunting Camp



click here to view listing
Rainbow Lake w/Boathouse
2 bedrooms 1 bath

Call our office @ 518- 891-3745 for information on any of these properties!

click here to view listing
Totally Renovated
4 bedrooms 2 1/2 baths


click here to view listing
Private- Newer
Custom Built Home


click here to view listing
Mts & Lake Views
4 bedrooms 4 1/2 baths


Call our office in Saranac Lake, NY @ 518- 891-3745 for info on any of these properties!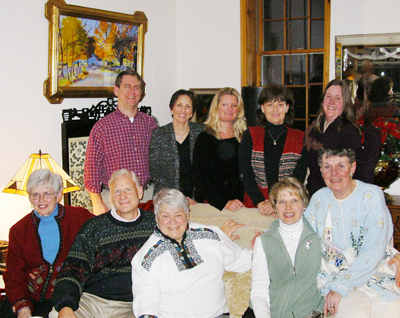 The folks at Rob Grant & Associates

ADIRONDACKS.COM
We invite you to visit the premier travel web site for the 6 million acre Adirondack Park.
View our summer or winter vacation rentals:

Enjoy beautiful sunsets on the lake!
Check out all of our summer vacation rentals!
click here

Classic Loon Lake Boathouse
ca. 1895
click here to view listing
SOLD!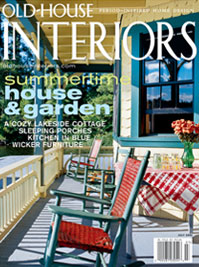 Featured in
Old-House Interiors
July 2006
Happy Days on Loon Lake.
On a lake in the northern Adirondacks of New York, a boathouse that became a summer cottage looks unchanged since resort days - because it is.
Built on piers over Loon Lake, the cottage has late Victorian details of the Stick and Italianate styles, including a belvedere. The lovely curving details in the verandah's balustrade echo those on the lost hotel. The color scheme has remained the same since ca. 1895.
A picturesque footbridge connects the cottage with an island of about 30 by 40 feet, on which stands an old pavilion the family has always called 'the pagoda'.
(from the feature article in Old-House Interiors- July 2006)
Adirondack Great Camp Estate
Upper Saint Regis Lake, New York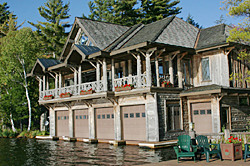 This unique property is surrounded by the natural beauty of the protected Adirondack Park. Upper Saint Regis Lake is spring fed and serves as the head waters for the St. Regis river. This secluded lake is home to many Adirondack Great Camps which are notable for their unique rustic architecture. Most of these camps date back to the turn of the century and they continue to serve generations of family members. This lake is a haven for authentic wooden boats of all types.
click here for more information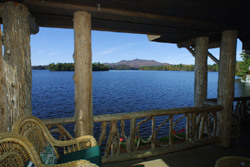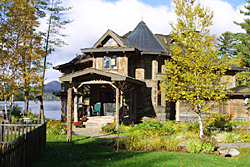 ---
Your Gateway to the spectacular homes and real estate in the Adirondacks and Upstate New York
We invite you to take a virtual tour of some of the most spectacular properties currently for sale in the Adirondacks, Catskills & Hudson Valley Region.
This web site is a unique showcase for Adirondack Great Camps, mountain ski chalets, log cabins, fishing and hunting camps, waterfront properties, charming country inns, B&B's as well as unique vacation rental properties throughout Upstate New York.



---
Rob Grant & Associates
Specializing in unique properties throughout upstate New York & The Adirondacks.
Please call or write for our free brochure.
43 Broadway, Saranac Lake, NY 12983
E-mail
Rob Grant & Associates
For vacation rental requests please email Lisa McKenna
lisanyrentals@yahoo.com
or call (518) 891-3745 / 518-891-3768 FAX
Equal Housing Opportunity